ATM-Skimming fraud losses are on the rise globally, and experts expect this trend to continue alongside more sophisticated and targeted criminal efforts and an increased movement into non-EMV equipped regions like the United States. Even in regions utilizing EMV chip outfitted ATM systems, an increase in per instance cash loss of 20% has been realized over the last 12 months. This, however, pales in comparison to the 66% increase in per instance loss realized over the last two years in the US–an average of $50,000 per instance. The US and other regions lacking an EMV chip equipped ATM infrastructure are increasingly targeted as their reliance on the traditional magnetic strip makes them a more attractive target for fraud. This criminal migration makes it all the more important to protect your customers by employing anti-skimming solutions offered by AFSI.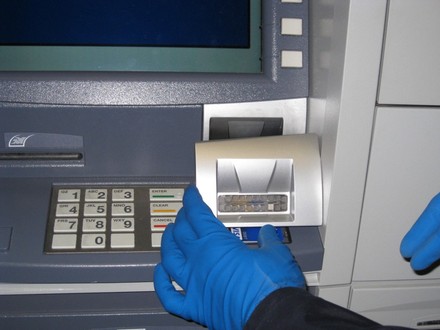 Unfortunately for regions like the United States, this is not a passing trend. Most US banks are unwilling to invest in a national EMV chip equipped ATM infrastructure because it is easier and less expensive to invest in fraud detection technologies like the anti-skimming kits sold by AFSI. More importantly, there is movement to place the liability for skimming fraud on merchants and ATM owners. Visa has set an Oct. 1, 2015, liability shift date for merchant POS systems experiencing a transaction resulting in fraud. Similarly, an Oct. 1, 2017 liability shift date has been set for U.S. ATMs and pay-at-the-pump gasoline terminals. MasterCard is also shifting fraud liability onto ATM owners and operators, and these changes are set to take place in 2016. Considering this, investment in anti-skimming fraud technologies is soon to become an absolute necessity.EMV chip outfitted ATMs are not a complete solution against fraud as US cards will contain both chip and magnetic stripe technology for some years to come. In addition to the magnetic stripe not going away anytime soon, the criminals will become more sophisticated in their methods of attack to try and overcome EMV chip enabled ATMs. Every obstacle you can incorporate into the security of your ATM transactions and card information to prevent the criminals from compromising your customers information is a necessity. No one solution is the answer to all possible criminal activity which is why every ATM owner should consider both, our anti-skimming solutions and our EMV upgrades for ALL ATM brands.
No business can afford to lose the trust of its customers. Moreover, no business can afford to lose time notifying fraud victims, cooperating with authorities, or handling a potential lawsuit. In today's world, ATM skimmers and related fraud devices can be purchased on the internet and installed by criminals with little or no technical ability. The good news is that solutions are readily available and easy to employ. AFSI offers scalable and modular solutions that can protect an ATM from even the most sophisticated and modern methods of fraud like stereo skimming. our solutions are flexible, dynamic, and forward thinking–utilizing a mix of hardware and software updates designed to protect your investments from the future and constantly changing threat of fraud.